i told you. i am not EVER going to be done fucking up how i cannot dress myself, and accidentally stay dressed for long periods of time. since i was a kid, my clothing always bore the brunt of my inner chaos. at the amusement of myself and others, it has not changed much- except i am a tad taller, have breasts now, and a much bigger butt than when i was five.
thank goodness.
i wore rad stuff like this back then.
i no longer believe in visors.
earlier tonight my madre asked me "honey, can you run out and grab t.p. for me before the store closes"
okay i reply. "well, you better go now, they close in 12 minutes!" she chimed in.
i urgently shoved my feet into my shoes and checked my bag for my stop & shop* discount card, and ran to the car.
i get there with 4 minutes to spare and quickly toss the 5 items i was destined to buy for the night into my cart. the store was totally like a ghost-town version of supermarket sweep.
don't you just love an empty grocery store? me too.
i skid the cart up to the last open checkout lane, and chuck my crap onto the moving belt.
the register lady is half-assed looking at me. whatever, it's late, and i'm that jerk-off who sneaks in last moment, making their lives lamer than they were 5 minutes ago.
trust me, i get it, i used to work retail.
i heart emily haines, and this video rules
while i am paying, madre calls me and asks where i am. really?
fucking sunning myself on the isle of capri, duh.
"ummm, on the checkout line" i honestly reply. "well at macy's across the street, there was just an armed robbery, and the police don't have him yet. be careful please. lock the doors when you get in the car and call me before you return." i promise to do so.
i overhear the store manager talking about all the piggies with their guns drawn, in the store parking lot a few minutes prior to my arrival. wow, i have good timing.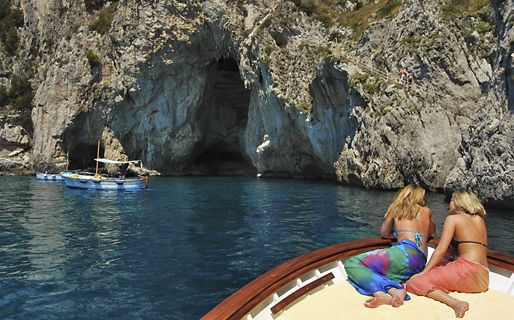 then i pack up my goods and run out of the store- pushing the cart which, inevitably has a "special" wheel- so, i am veering to the left, severely, and subsequently look like a tool. i am used to this.
still life with cart. poetic.
i do as i promised and then i drive back. i pull in and and park and then i return a phone call to a girlfriend of mine. (i get no service in the brick basement condo unit. i talk outside, and look like a kook.)
we talk for a few minutes when i discover this:
then it dawns on me: i was literally going to take a bath when she asked me to run to the store.
i had already started to unbutton my top, and even left my towel in the middle of the living room when i was interrupted. i am fully aware that cheetah print and farmer plaid are a match made in heaven.
i must be an angel.